Master Gardener
Administrator
Moderator
Plus Member
Messages

4,795
Location
Planting Zone

8b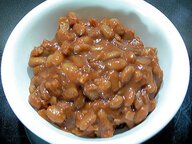 1 Pound dried pinto beans (rinsed)
1/2 Pound bacon (cut into 1/2" pieces)
2 Cups diced yellow onion
1 Tablespoon diced garlic
1 Cup cane syrup (I use Steen's)
1/2 Cup ketchup
3 Tablespoons yellow mustard
8 Ounces tomato sauce
2 Tablespoons Worcestershire sauce
2 Tablespoons apple cider vinegar
2 Teaspoons salt
1/2 Teaspoon crushed red pepper
2 Cups Water
​
Soak the pinto beans in a large stainless steelpot overnight. Make sure you add enough water to cover the beans by at least 3 inches.
The next morning, drain & rinse the beans.
In a medium skillet, cook bacon over medium heat until crisp. Using a slotted spoon, remove bacon from pan & add it to the beans, along with 3 tablespoons rendered bacon fat.
In the same pan, saute the onions & garlic until they are tranlucent, then add them to the beans.
In a medium bowl, whisk together cane syrup, ketchup, mustard, tomato sauce, Worcestershire, vinegar, salt & red pepper. Pour mixture over beans. Add 2 cups water, stirring everything well to combine.
Cover & allow to simmer on low heat until the beans are tender (4-6 hours). stirring occasionally.
Enjoy!!!.