The last rooms in our house to get finished are the two in the finished attic. One's a bedroom and one is a pass-thru / storage / catch all. We've re-done the walls and gabled ceiling leaving the floor for last. The floor is or was carpet that has been down for at least a decade and in BAD shape. The quotes we got for installed wall to wall carpet were coming in at $1200+ and this didn't include removal and haul away. $1200 is rediculus for about 500 square feet of something I hate to start with.
Thinking I would save the cost of the removal of the old junk I started to rib out what was there exposing the ~90 year old pine tongue and groove sub floor.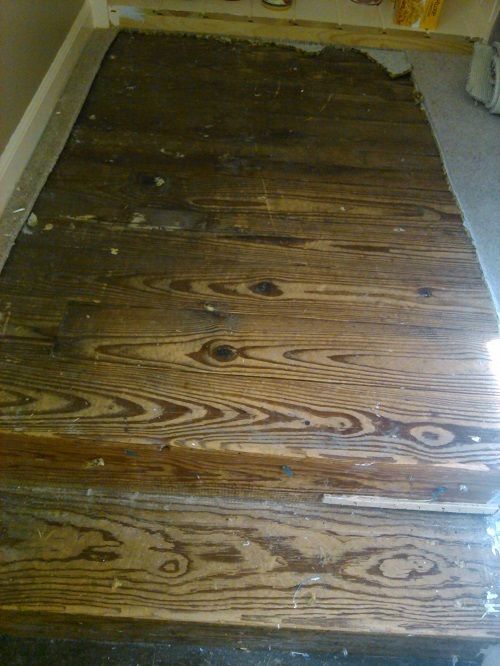 The pine floor actually looked pretty good.
So I hit it with a sander as a test and we liked the look. It kind of fell into the pallet wood look that is popular right now. Then I spent about 10 hours pulling over a pound of nails and staples from at least four colours of carpet installed up there.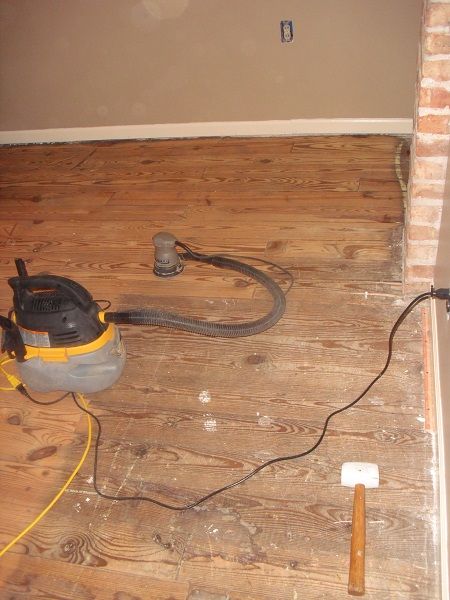 I also bought a small shop vac to attach to my sander and a bunch of sand paper.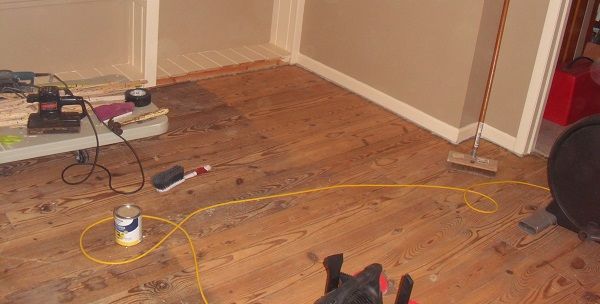 And kept sanding...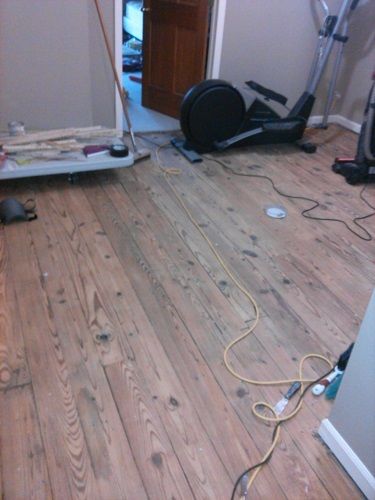 This is the bare floor.
I am now two coats into the five coast I need of the clear finish. For finish I am using Varathane brand Water Based Floor Finish. This is the satin version of what I put in our kitchen (high gloss in there) a few years ago and I really like this product. The application is much more forgiving than oil based polyurethane and is dry to the touch and ready to re-coat in about 2 hours.
I still have the second room to work on and will have to carpet the stairs somehow. I concede carpet on the stairs as I want the traction it offers verses finished interior wood.